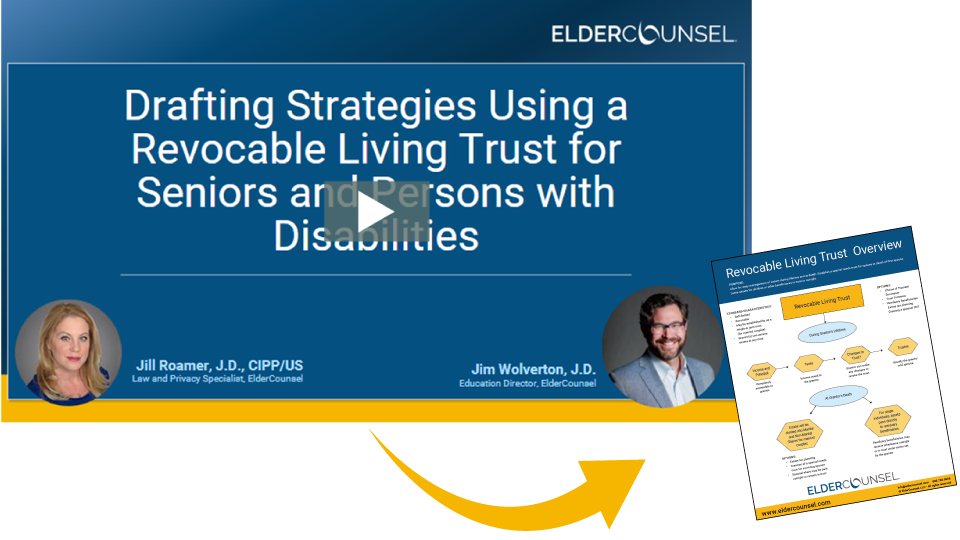 Includes: Revocable Living Trust Flowchart
Revocable living trusts are a common tool used in planning for elder law and special needs clients. Over the years, we have worked with attorneys from across the country as they encounter drafting questions while designing the revocable living trust for these unique clients.


Webinar Recorded: January 13, 2022
Duration: 58 minutes
Presenters: Jill Roamer, J.D., CIPP/US and Jim Wolverton, J.D.