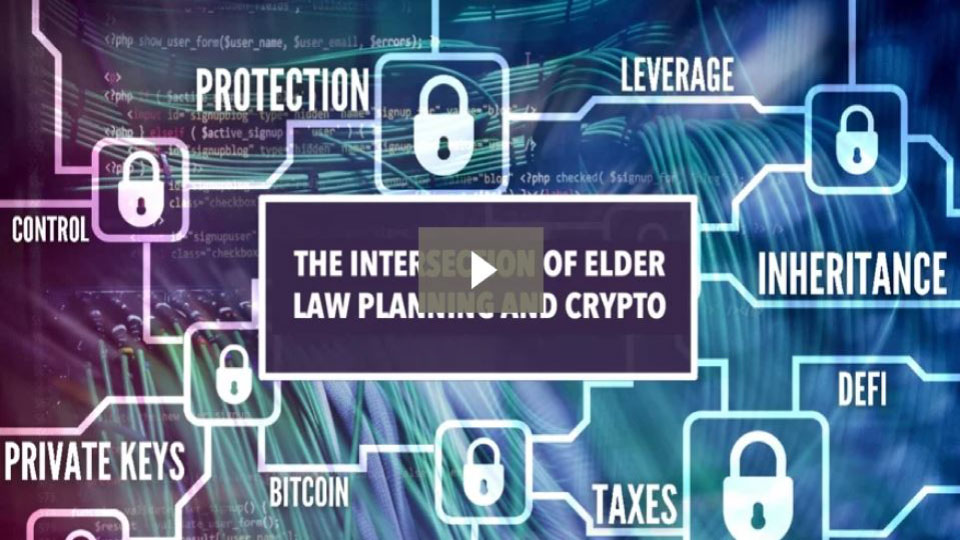 Webinar Recorded: July 15, 2021
Duration: 74 minutes
Presenter: Matthew T. McClintock, J.D., Partner, Evergreen Legacy Planning, LLP
Mainstream interest in cryptoasset markets have exploded.
Bitcoin and many other cryptoassets increased more than tenfold over the past 12 months and non-fungible tokens (NFTs) went from little-known niche to a regular topic in social media and on the nightly news. The headlines and national attention to cryptoassets attracted billions of dollars of new investment, led heavily by traditional investors looking for outsized returns.