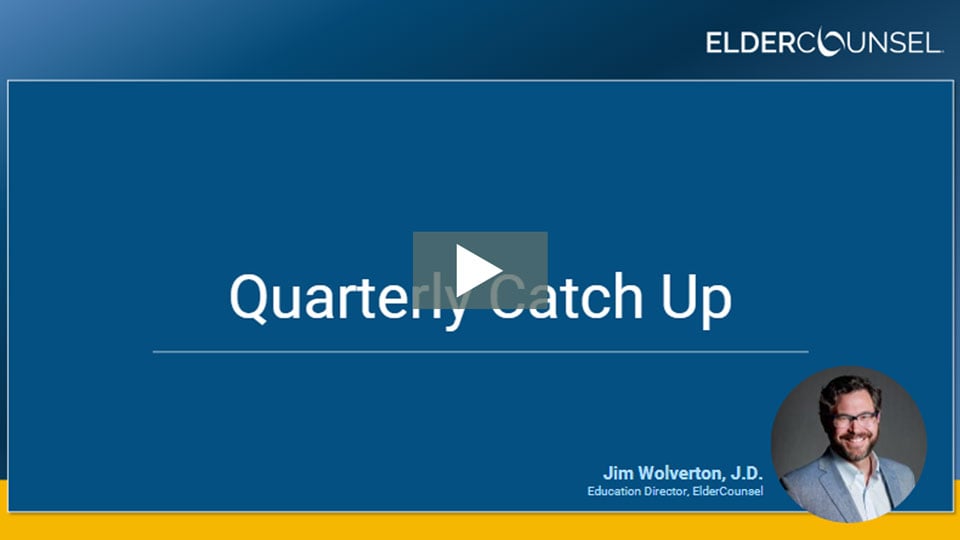 We did the research, you get to sit back and hear about the elder law cases from around the country over the last three months.
In this recorded webinar, Jim Wolverton, J.D. goes through recent cases to help you understand how different jurisdictions are handling the legal issues surrounding Medicaid, VA pension benefits, and special needs planning.
Links to the holdings are included in the course materials so you have those tools at your fingertips should you face similar concerns in your own practice.
Webinar Recorded: December 9, 2022
Duration: 28 minutes
Presenter: Jim Wolverton, J.D.